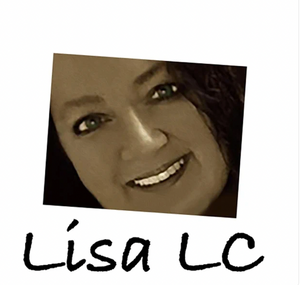 Press
10/08/2021: Lisa Loucks-Christenson's Documentary and True Crime Story, Walk The Burn hits #1 on Amazon Hot New Releases in Environmental & Natural Resources Law. The book published by CoyWolf Entertainment™, releases on 01/01/2022. Books can be ordered on Amazon or through stores carrying the Lisa Loucks-Christenson Product Line.
https://www.amazon.com/Walk-Burn-Documentary-Whitewater-MinnesotaTM-ebook/dp/B09G16P6G9/ref=sr_1_3?dchild=1&keywords=walk+the+burn+loucks&qid=1633682284&sr=8-3
KIMT Channel 3 Banned Book Week 
June 2020 KIMT Channel 3 | Racism and Books
We are updating this page, please check back for 2020 - 2021 coverage
10/01/2020 
Lisa Loucks-Christenson wins two Royal Dragonfly Book Awards for DON'T EAT BEES! her story of her German Shepherd, Dale, a children's book as much as a tribute to a woman's best friend. Best Illustrations and an Honorable Mention in Children's Books Ages 6 and Older. 
Lisa Loucks-Christenson's, Don't Eat Bees! A Bow Wow Detectives® book, hits #1 Internationally on Amazon, also an Amazon Hot New Release. The sequel, Heaven Can Rest! by Loucks-Christenson is due out in the near future.
 1/09/2020 KTTC 
8/12/2020: 
Exhibit: Feather + Fin + Frog Exhibit
Where: Madonna Towers, Rochester, Minnesota 
Date: 8/12/2020 to 8/19/2020
 Photo: © 2020 Melinda Rud
Feather + Fin + Frog is a new exhibit by Lisa Loucks-Christenson is on display at Madonna Towers in Rochester, Minnesota. The three piece exhibit is on display with the hopes of bringing a few smiles to the residents of Madonna Towers, who are isolated from so many adventures during this pandemic. Lisa selected three images for a face to face experience with our area wildlife, God's creation as shown through the portraits of Lisa Loucks-Christenson, a national award-winning author and photographer.
Lisa is a professional wildlife photographer and artist based out of Rochester, Minnesota. Lisa specializes in wildlife behavior and life cycles and predator-prey photography. Lisa's work and exhibits are on display in her galleries at Peacock Books & Wildlife Art and Silver Lake Books in Rochester, Minnesota.

Lisa will move the exhibit to Silver Lake Books, 1518 North Broadway, Rochester, next month.
News: 2/11/2020: KIMT story on Silver Lake Books (Peacock Books sister store)
News: 1/09/2020: KTTC story on Silver Lake Books
Studio Carpie (AKA: Carpie Animation Studios)
Films  (in progress and licensing opportunities may still exist, contact us). 
     Carpie Koi™ - Original hand painted cells, original story, art, and music 2018-2019
     Nitoti™ - Original hand painted cells, original story, art, and music 2019-2020
     Lightning Delivery™ - Original Pastels, original story, art, and music 2018
 –––––––––––––––––––––––––––––––––––––––––––––––––––––––––––––––––––––––
5/27/2021: New locations. Lisa's Books is a division of Loucks Studios, Inc. 
UPDATE: Lisa's Books brand divided and expanded moving a selection into two  locations: Peacock Books Store in the Kahler, a small selection of vintage, autographed, and first editions. The rest of our new and used, exclusive inventory is sold from our 2nd Floor Warehouse or online at 903 6th St. NW, Rochester, MN 55901 above Silver Lake Books.
We've  moved to our new locations.

https://article.wn.com/view/2018/11/30/Heard_on_the_Street_Another_used_bookstore_adds_to_Rochester_f/
http://y105fm.com/grab-your-reading-glasses-a-new-bookstore-is-open-in-rochester/