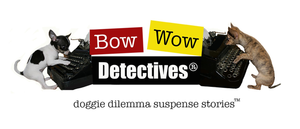 Bow Wow Detectives® by Lisa Loucks-Christenson
Valentine is a Bow Wow Detective and Ambassador for the International Award-Winning brand, Bow Wow Detectives® written and illustrated by #1 International Bestselling Author, Illustrator and National Award-winning Writer and Photographer, Lisa Loucks-Christenson.
Check out Don't Eat Bees! A double award-winning 2020 Blue Dragonfly Award Winner for Best Illustrations and Children's Picture Books Age 6 and Older. 
Valentine's Adventures™ is published by Story Antics Personalized Books™ 
    1. Blustery Tuesday!
    2. Shipwreck Saturday!
    3. Museum Monday!
    4. Stowaway Saturday!
    5. Faire Friday!
    6. TBA
    7. TBA
8. The Art of Valentine's Adventures 
Merchandise is sold exclusively sold through stores carrying the Lisa Loucks-Christenson Product Line.
Clothing, bandana's, pillows, loose art, matted art, art cards, Photo Traders™, Story Preview Edition™, more.
  Story Antics® and Story Antics Personalized Books™ are licensed to publish the Bow Wow Detectives® Valentine's Adventures™ Series. 
Other licensing opportunities may exist.